With 2019 coming to an end, we thought we should take a look back and see our 2019 Bucket List review with some photos & video as well.
February
2019 started off for us with our Sahara Trek and Mount Toubkal Winter Trip. Keith along Mike (videographer) took our group of Bucket Listers off to Morocco to trek 100km across the Sahara Desert. Whilst Dave and Gareth were heading up to Mount Toubkal.
March
At the beginning of March it was off to Nepal. Keith was leading a group to Everest Base Camp whilst Dave & Ali were heading out on the Annapurna Circuit. March was really cold this year, and this was certainly felt from the Annapurna group! These were great trips with a great bunch of Bucket Listers on each trip!
This trip also provided a first for us with our first marriage proposal on a trip! Congratulations to Michelle and Gary who got engaged at Everest Base Camp.
May
May saw us back in Morocco with a large group lead by Keith and Dave heading to summit Mount Toubkal. We were really fortunate to be joined on this trip by Camilla and Jamie who had appeared on the TV show Love Island. It was great to have them on the team and what a team it was! Everyone reached the summit, this was a brilliant trip!
Next up in May we were off to Peru – this time to trek the Lares Trek. Keith just had about enough time to switch his bag before he was off leading this group! They spent their time exploring Lima, Cusco, trekking the Lares trail, experiencing the wonders of Machu Picchu & if that wasn't enough for this 11 day trip, they even climbed Rainbow Mountain at the end.
June
In June we had 2 great trips. The first was Scuba Diving in Gozo. Gozo is Malta's sister island. All of the group were novice divers and were completing their PADI open water courses. There were even a few who decided to undertake their advanced qualification once they had finished. With a few days left at the end of the trip, most people opted for additional diving to use the skills they have just learnt. The best day was heading out on the boat trip for a days diving next to the Blue Lagoon.
June also saw a small group head off to Kilimanjaro with Gareth to climb it via the Lemosho route. This was the first time we had run a climb via this route for a group and we have had a great response for our next climb via this route in 2021.
July
July was an interesting month for us. Gareth was heading off to Mount Elbrus to try and summit one of the 7 summits with a Bucket List group. Whilst Keith & Tony were heading off to lead a group of 32 children for The School Expedition Company to Chile and Easter Island. Easter Island has always been on top of Keith's Bucket List and somewhere we have always wanted to run a trip. Therefore, this was a great opportunity for a Recce visit to plan out our future trip!
Gareth's team on Elbrus all managed the top which was a great result!
September
September saw Keith heading back out to Tanzania for his 11th ascent of Kilimanjaro with 18 other Bucket Listers joining him. They were climbing the Marangu route and had perfect weather for the trip. All 18 in the group managed to get themselves to Uhuru Peak and stand on the 'Roof of Africa'.
October
October always seems to be our busiest month of the year for trips. We had Dave and Mike leading Everest Base Camp. Tony and Gareth were leading an Everest Base Camp and Island Peak trip. Hugo was off to the Great Wall of China. While Ali, Issac and Dan were taking a group out to Morocco to Climb Mount Toubkal.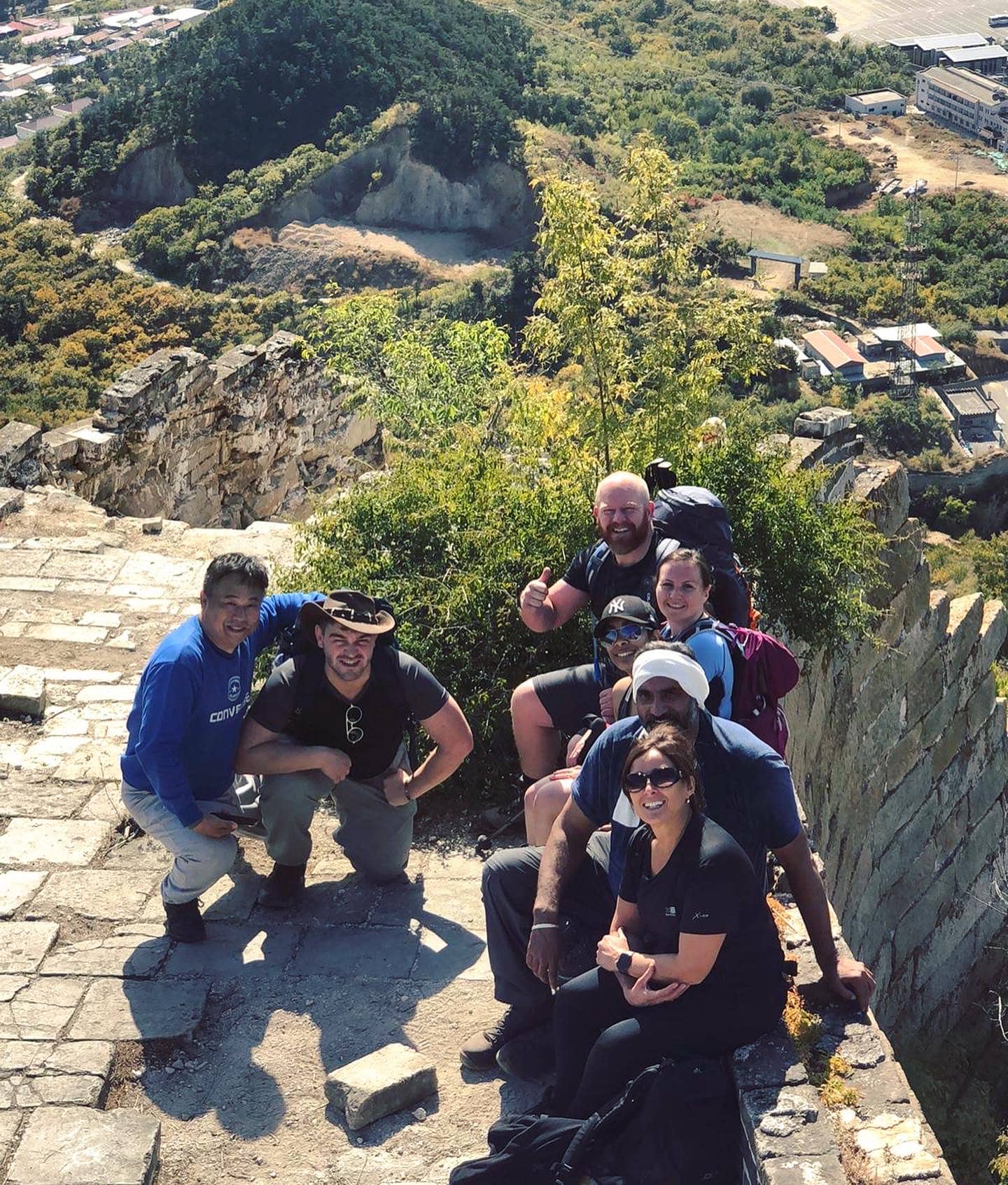 November
November saw two new trips for us. The Ngorongoro Trek and the Kilimanjaro cycle. These are two great trips, but we only had low numbers on these ones. We have added them again for 2022 to see if we can get more people joining us next time. The Kilimanjaro cycle ride is like being on Safari on a bike. Whilst the Ngorongoro trek is a great way to see the real Tanzania without having to climb a mountain. This year we even had to get a ranger to accompany us as there was so much wildlife! These are certainly two great trips to check out.
Well that brings our 2019 Bucket List review to an end. We have had such a good year and met so many great people along the way. We have new trips for 2020 and we cant wait to be travelling with new and existing Bucket Listers again!